Tarieven & arrangementen
In de herfst- en winterperiode is de camping voor kampeerders gesloten. Vanaf 2 december is het mogelijk om een Tinyhouse of kampeerplaats te boeken. Ga daarvoor naar de knop 'Beschikbaar & Boek'.
Onze groepsaccommodatie De Kiet en huisje ANNA zijn wel het hele jaar te boeken. De Kiet is in de herfst en winter alleen te boeken voor groepen.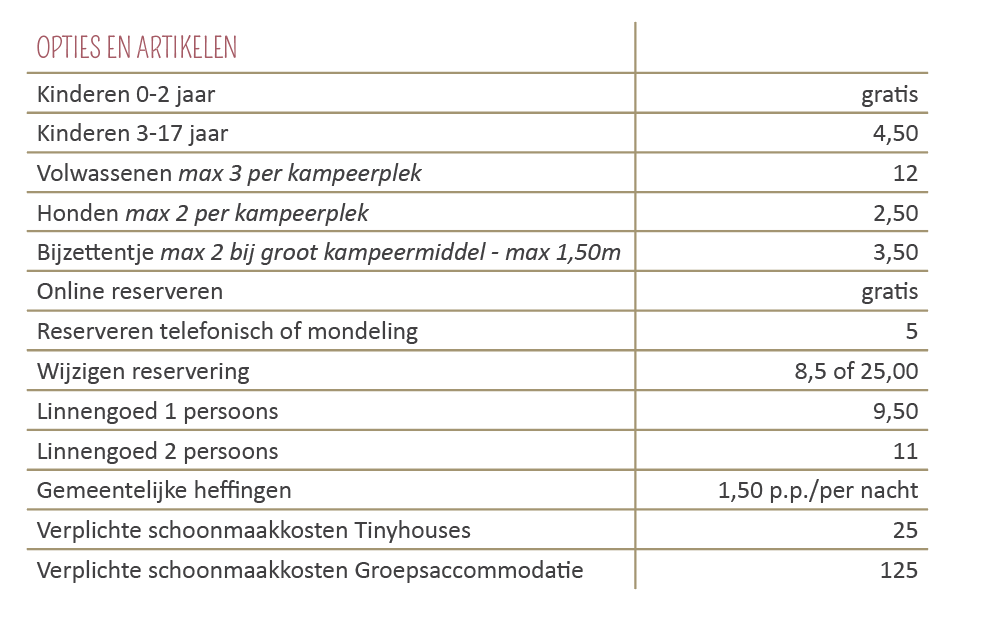 Mochten er nog vragen zijn stuur dan gerust een e-mail naar reserveringen@hartjegroen.com. We helpen je graag verder! Of neem eens een kijkje bij Veelgestelde Vragen.
We begroeten je graag op onze charme camping voor een heerlijke vakantie!
Joep en Alice